The Coaching Revolution™
What is The Coaching Revolution and what does it mean for you?
Coaches In Australia Earning A Living, Doing What They Love
The Qualified Coach
Qualified, or just about to be? Just setting out on your coaching career? Your coaching skills will be honed to perfection, but what about your business skills? In particular, your business development skills? They're probably not so honed, as rarely do training providers cover them. The Coaching Revolution offers mentoring to help you navigate the road to success. We share our knowledge with you so that you don't have to make the same mistakes we made. We also offer first class coaching material, that's not prescriptive. You're the professional, you know how to coach, you just need a framework within which to coach. That's what we do.
The Aspiring Coach/Mentor
You have a life-time of experience, both work-based and real-life based. You're at the top of your game professionally and you find yourself thinking 'is this it?'.  It may be that you've found yourself in a situation whereby your role was made redundant. Your desire to share what you know with the next generation, to help them avoid the pitfalls you know are there is huge. But….. Can you go it alone? Do you need a qualification? What if it doesn't work? Is the right thing to do to stop dreaming and just get your head down until retirement?
Coaching Changes Lives
We're Changing Coaches Lives
What Kind Of Coach Are You?
Coaches and coaching come in many guises. Here are a few of them:
career coaches,
business coaches,
life coaches,
NLP practitioners,
Myers-Briggs practitioners,
transitional coaches,
nutritional coaches,
executive coaches,
wellness coaches,
peak performance coaches and more
That's a list of what's different about us. The Coaching Revolution is unique because it's
all about what's the same about us.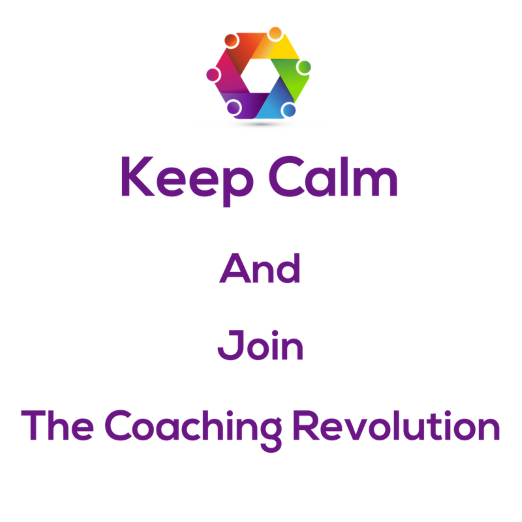 Coaches Are People People
We coaches are people who love to help. Because of this, our core values include those of supporting and motivating people to be the best version of themselves. We gain our qualifications or experience and we set out to change the world. Then we discover that getting clients, paying clients, is a whole different ball-game and before you know it, we are coaching or mentoring for free. Sound familiar? Or worse, sound like a nightmare scenario – you have to make a living, right? Some of us coach for free because of our compulsion to help, our commitment to this way of working and the fact that we haven't found a way to make coaching viable – a way to get paying clients. Others do have clients that pay, but have found themselves discounting fees 'to get the business' and will have discovered that this is a race to the bottom. It doesn't have to be that way!
The Coaching Revolution
As coaches, we encourage our clients to figure out who they can work with in order to achieve their goals. We ask them to think about who can mentor and support them to success. Yet oddly, we coaches tend to work alone, which for 'people people' is madness.  That ends here.
How Do We Make Coaching Viable?
The five founders of The Coaching Revolution have more than 15 years' experience of helping coaches make coaching viable. As a result of this, we really know our onions! Our experience has taught us that selling our services in the Australian market is different than selling in other countries. Culture matters! We know the following is usually true about coaches:
So What?
Find out how you can become part of this Coaching Revolution by booking an informal chat with us here.